Backstage Winnipeg Interviews
INTERVIEW WITH NATHAN FROM SIDELINED PRODUCTIONS - By Kristie Allen
This month I decided to change things up abit, instead of interviewing just bands, I thought why don't I interview a promoter? I met Nathan at our one year bash back in September and knew right away he was "my kind of people". He's out for the bands and the fans, not the usual "slime balls" you meet in this industry. Nathan has been involved in organizing many shows and even charity events. Tomorrow night (Friday, December 2nd) he celebrates his one year anniversary, and from all of us at the Backstage family we say congrats and wish you much success in your future endeavours.
BSW: Who is Sidelined Productions and how long have you been around?
SP: December 2nd 2004 ...anniversary is around the corner
BSW: Explain to us what your company is all about? (i.e. what you do)
SP: Well let see, I produce shows for local and touring bands, I help some of the locals book their tours and take care of their media advertising while they are on the road. Touring bands have been finding out about me somehow and I have lucked out and been able to bring some great groups through. Obviously I am trying to make a future out of this, but there are times where I have barely broken even or lost money doing shows but it doesn't really bother me, getting to see live music on regular basis is pretty gratifying.
BSW: What inspired you to start Sidelined Productions? What's your story?
SP: I did my very first show when I was in high school and I enjoyed every aspect of putting it together! I kinda fell out of the scene for a long time, still went to a few shows but never took the initiative to put my own shows together. 5 years later I became a partner in a local clothing company called "juiced clothing" my primary responsibility was to promote and market the company and our concepts and last spring we put together a big bash at the Kings Head Pub w/ High Five Drive and Shades of Nine and I immediately got that craving to do more events/shows like that, but my partner was up for it so I branched out on my own, most of my friends a were in bands so I started talking to them about. Graham (One Nite Only..rip) and I were sitting on the patio at the Kings Head and I said hey I want to start a side project...a sideline if you will and that was the birth of Sidelined Productions.
BSW: Name some of the bands you have worked with.
SP: ummm...here goes...in one capacity or another
3 Day Binge, Sick City, Dolphin Striker, Strung Out, Comeback Kid, Bane, The Reason, Jason Webley, Men In Kilts, The Bleeding Alarm, Glory Nights, Far From Ruin, Nikola Tesla, The Knockarounds, Torn Into, The Downfall, Serena Postel, The Populars and the list goes on...sorry to those that I didn't mention..you're all great!!
BSW: You organized a benefit for the Children's Help Phone last year. How did that go? And do you intend on putting on any other benefits together this year? If so, tell us about it.
SP: The Kids Help Phone Benefit was amazing, the community and media support that I/we received was overwhelming!! Gives me goose bumps just thinking about it. The best part of it was the parents that brought there kids out for the cause, it was a very emotional night, the issue hit close to home with a lot of people. We raised close to $2000 and we will raise more next time around...fyi April 21 2006 has been booked. Actually I am helping with a Benefit for Sage House and Sister in Spirit @ the Ramada Center December 16th 2005 . Propagandhi, Fight the Monster, Peanuts & Corn Crew and Wife are playing, it officially sold out today. I am totally stoked about it. Propagandhi is my favorite punk band of all time and now I get to work with them!! Pretty f'n excited!!
BSW: Where can one find out more about your business? (i.e. a band from out of town wants to book with you.) Can I refer some bands your way?
SP: The best place right now is on www.myspace.com/sidelinedproductions , my website is under construction. Hopefully it will be up in the New Year. And of course you can refer bands, no guarantees, but if I can't help them I will point them in the right direction.
BSW: Tell us about some of the shows you will be putting on this next year.
SP: Right now I have couple shows booked in the New Year...
Jan 20th 06 is the SICK CITY cd release @ the WECC
w/ Lives of Many, The Alibi
Feb 18th 06 w/ Your Bleeding Heart (Calgary), The New Aesthetic and guests
April 21st 06 will the Kids Help Phone Benefit @ the WECC w/
Sick City, High Five Drive, Subcity Dwellers and guests
And I am working with great group of people to put together a festival for next fall (sorry no details...it's a surprise!!)
I am also the entertainment director/booking agent for the Kings Head Pub, so I want to concentrate on developing that room and trust me you need to start paying attention to what I have coming through, this city is jammed with amazing musicians...definitely gonna put the spotlight on the locals.
BSW: Thanks so much for the interview! I look forward to future shows!
SP: Thank you Kristie, its people like you that make this scene tick!!
---
INTERVIEW WITH THE PERMS - By Ryno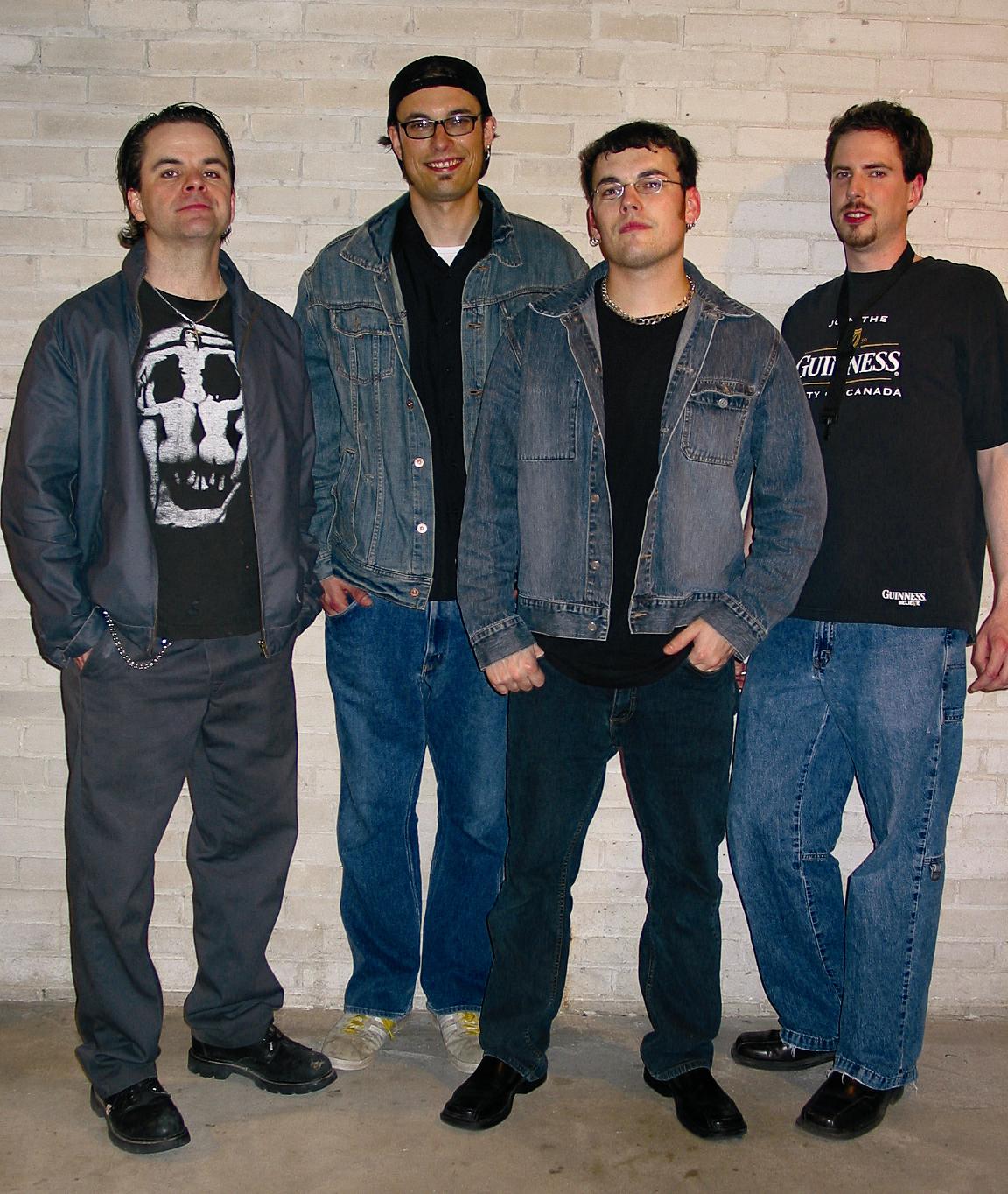 The Perms are a local powerpop band that has been around Winnipeg for awhile now. Melodic, fun and cheerful, the songs chime and shine in the way that good pop music should. Shane Smith, the bassist/ singer of the band, had time to talk with us about everything Perms.
BSW: Your new album, "Better Days" is out right now. Is there anything that you did on or with this cd that you feel that you did better than previous efforts?
TP: With the new album we spent alot more time with pre-production, fine-tuning different areas of the songs, we used producers this time around, helping to develop, arrange, and formulate differerent tracks. It was a good experience and we would certainly go that route again.
BSW: The horn section gives you guys a different feel and sound than most other bands. Is this the reason why you have horns in the band, and would you ever consider the addition of another instrument in the band?
TP: The idea to have horns on the album was an idea that we played with, the second album. We are huge Chicago fans, Blood/Sweat/Tears fans so it just seemed natural to include horn arrangements with some of the songs. This wasn't intentional but simply a growth and development of the band. Our routes remain to be a three-piece and we often tour as a three-piece, but having a horn section has helped us to keep things fresh.
BSW: You've been around the Winnipeg scene for awhile. What do you think brings people back to see bands that they've already seen? Do you ever think that certain people have a stigma that "oh, they're local, they can't possibly be any good"?
TP: Good songs and stage presence(energy) brings people back to shows. However, I don't know if those attributes help retain fans. There are certain cities in Canada and the U.S. ( Calgary , Chicago) that came very easy for us. Large draws and a healthy buzz. The right shows and the right vibe helped us to draw fans out to shows. But that's not the case with every city. It's a tough game and you have to tackle all areas of the industry for people to remember you.
BSW: You've gone on a few tours. What would you recommend to local bands--or bands in general--to do or not to do? I've heard from alot of bands that they actually lose money on some of the tours.
TP: The very first tour we went on was great. Good experience, met lots of people etc... But we lost $2000. You have to expect to lose money when you start touring. That's just the way the game works. You learn from your mistakes and try harder the next time you go out. Two years ago, we went on our 8th east coast tour and we broke even. They only reason we broke even was because we had built a small following and throughout the years established relationships with band, promoters all across Canada and the U.S. Bottom line, save your money if you want to begin touring.
BSW: I seem to remember reading about you going to New York to play. What's the furthest that you've played out, and are the audiences getting bigger at some of the places that you go back to?
TP: Yes, New York was a blast. The furthest we have ever played was Boston a couple of years ago. It was a festival called NEMO. Great experience. The fans are steadily growing. You have to followup and play as much as you can, so people don't forget you. But there's nothing more gratifying than hopping in the van with the guys and touring for four weeks. It's my favorite part of being in a band.
BSW: If you could play with any band(s), what would be your ultimate gig?
TP: Opening up for the Cars.
BSW: How much do you think the brain has to do with music--and good music--as opposed to instinct, guts, and not overanalysing something, musically?
TP: This last record included alot of collaborating with band members. It feels more like a group experience than an individual experience.
Good music has to come from deep within and has to include some sort of emotion. Happiness, anger etc... We try to follow the same formula that we have always used. It has to come from the heart.
BSW: Being an indie band, would you sign a major contract, and what would you be willing to sacrifice--or not sacrifice--to sign on to have the big push that a major label could afford you? Let's say that they assign you a producer or manager that didn't get you guys, and wanted to change the band's sound to something that you didn't want?
TP: Signing a contract or a record deal would be great but it would have to be on our own terms. We have sacrificed alot with this band. Money, girlfriends, friends, but it is the passion for music that keeps us going. As long as we remain to make good music and play live, I don't think I would have a problem with signing to a major.
BSW: Manitoba Film and Sound helped out with the record. How did they help you?
TP: They helped us with funding the record. We put up half the
money and they match it. We are very fortunate to have MFS in
Manitoba. Ontario has Factor but they are sticky with who they help. I'm not sure if the rest of Canada has any provincial funding
programs. Maybe, the reason we have such a talented music scene in Winnipeg is because of the funding issue.
BSW: That brings me to my next point-- Canadian Arts funding. I know that some bands think that it's some sort of a sign of weakness that a band needs financial help with a recording, so what would you say to anyone that might criticize bands for using it? What would they not understand about the process?
TP: I'm not sure why anyone would criticize bands for using resources like MFS to help make and market records. Indie bands have it hard as it is. It is refreshing to have an organization like MFS on our side. WE wouldn't be where we are without them.
BSW: (token nonsense question) What's your favorite fast food?
TP: Tim Horton's (comes in handy when your on the road)
BSW: Thanks for the interview guys!
---
INTERVIEW WITH ROCKETFACE - By Ryno
Rocketface are a rockin' band that plays it like they see it, and
that's loud n' proud. Currently promoting their new album and new single "Dirty", I had a chance to speak to the band and ask them about what it is that makes them tick.
BSW: How long have you guys been around for as a band, and how did you get together?
RF: We've all known each other since high school and have played together in a bunch of different bands. We lived together in the same house for years. Now we all have our own places but we are all long time friends. Rocketface has been together for 3 years.
BSW: What do you think of the return of three chord rock on the
radio airwaves? It was dominated by some pretty depressing yarlers and nu- metal there for awhile.
RF: Radio seems to go through cycles and Rock is in right now. We are happy that people will get to hear us. The more the better. As far as other bands it's hard for us to disrepect anybody 'cause we know how hard it is to get heard.
BSW: The sound on the cd is great! What did Matt Dematteo bring to the sessions, and did you learn anything new?
RF: Matt Dematteo is brilliant and we learned a lot from him. We heard Big Wreck's first CD and loved how it sounded. Matt produced that cd. He gets the best drum sounds ever. He also helped us tighten our songs up. We consider him a good friend and a great ally in the studio.
BSW: I noticed that you guys have been playing with a whole slew of cool bands, like the Illuminati, Danko Jones and Crash Kelly. How did you get on some of those bills? Good management?
RF: We have good mgmt but that's only part of it. We are fans of The Illuminati and just kept bugging them to play with us until they said yes. David (our bass player) sang backups on the new Danko record that's coming out this February. Matt did that one too! Anyway David met the band and hit it off with them. And Crash Kelly is a friend of a friend. The Toronto music scene is smaller than you would think so you can't help but run into all these guys at some point.
BSW: There certainly aren't many bands with drummers that do lead vocals, and you guys have one. Do you think that automatically gives you a bit of an edge, in terms of separating yourselves from the pack, a bit?
RF: We hope so. But the only reason he is our drummer and our singer is because we couldn't find a drummer as good as him. We auditioned dozens of drummers but we didn't click with any of them. When you see us live you'll see what I mean. Joseph is an amazing drummer.
BSW: Guilty pleasures. What's some bands or artists that you like that you think that we should know about, but shouldn't know about (haha)? Do the other guys ever drive each other up a wall with some music that completely annoys the others on tours in the van, or at parties?
RF: We have no guilt about the music that we love. We are very open minded about new music. People are always surprised that we love Pink Floyd, Sigur Ros and Radiohead. We write a lot of Rock music and love that too, but for example, Ray our guitar player likes Wu Tang Clan, you can find inspiration in a Wu Tang Clan cd for a new song as well. Good music is good music.
BSW: Very true. How important do you think that word of mouth is, even in this day and age where everything is so easy to find out about?
RF: It's all about word of mouth for us. That's how I heard about The Mars Volta. A friend said "Go buy this CD!" So I did and it's great. We like bands who kick ass live and that's what we try to do.
BSW: What's been your most memorable gig, either in Rocketface, or a previous band? Is there excessive nudity at a Rocketface show (heh)?
RF: We opened for The Psychedelic Furs here in Toronto over the summer and we were worried we might be too heavy for their fans. We were wrong. It was a great show and their fans were really great to us. We also played a gig with The Trews in front of 10,000 people. It was our biggest audience by far at the time and it was electrifying. I had always heard about playing to a large crowd. And that it can feed you energy. It's really true, at least for us. There is no better feeling than playing to a huge audience. Now we are addicted.
BSW: You played recently with CanPunk legends, Teenage Head. How was that? That must have been pretty cool!!
RF: What a great bunch of guys. They used David's bass amp for that gig and now we feel like it has been christened or blessed or something. We'd play with them anytime anywhere.
BSW: Has the song "Dirty" got much airplay on major stations? How much stock do you guys put in people honestly going about requesting the songs, vs. the dreaded "payola" palm greasing that many bands have to resort to with the radio stations, in order to get their songs noticed?
RF: We officially released "Dirty" to radio this week and I think 3 or 4 stations have picked it up already. If you check out our website you will see that we encourage our fans to request our single at radio. In fact, we set up a contest where we are offering prizes to the folks who can help us make a difference. It's about getting the name out there and creating our own story with the help of fans. Of course, we ask that anyone requesting our music use their discretion and not flood the request line. We know nothing about payola but we do know about trying to get our label and management to hire a radio promotion company to help get our music noticed.
BSW: Do you swear by the power trio? Is it out of convienience, like about it being easier to schedule things with less people? Or does it just feel better to have to thicken everything up more, seeing as that you have less people in the band to work with than most other bands?
RF: We love The Who and Led Zeppelin. Both of these bands have 1 guitar player, 1 bass player, 1 drummer and 1 singer. The instrumentation is the same. Joseph just does double duty. Also we play loud and aggressively. I don't think we could fit another instrument into our sound. Somethingwould drown out something else. Besides, with 3 guys it's easier to vote on stuff. There is no way you can get into a tie and that makes our decisions much easier.
BSW: Thanks for the interview! We hope to see you in The Peg someday!
---
INTERVIEW WITH 18 RABBIT - By Crystal McKay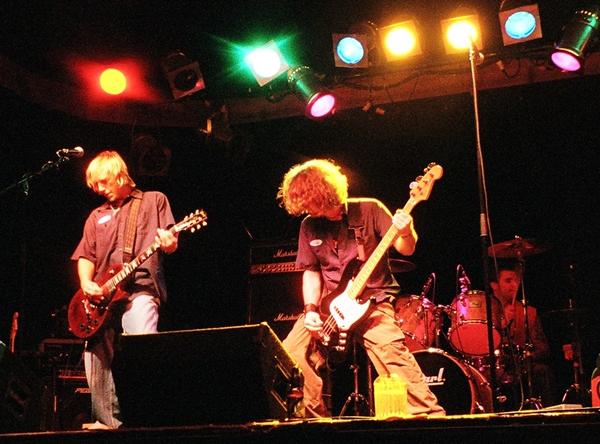 "18 rabbit" is an original rock band from Brandon , Manitoba , Canada . The power trio has been in existence in various incarnations for about four years, performing hundreds of shows across the Prairies and Ontario . A CD entitled "smoking gods" was released in 2002 and has received a significant amount of airplay on Manitoba radio. Two original members remain: Vocalist/bassist/keyboardist Ryan Felstead and guitarist/vocalist Leslie Mitchell. In 2004, one time "Uzi Suzi" and "Chocolate Bunnies from Hell" drummer, Darrin Cherewayko joined the fold, completing the current line-up. The band released their second full length recording, "our place in the shadows", in October of 2005. The music is difficult to describe, definitely rock but filtered through other styles of music. Complex, melodic, and full of musical twists, the songs of "18 rabbit" are worth checking out. " as quoted from their bio.
BSW: First introduce 18 Rabbit to us and where are you all from?

Les Mitchell (guitar and vocals): I was hatched in Brandon and participated in a number of musical projects over the years before beginning with this one in 2001.

Darrin "Dirt" Cherewayko (drums and vocals): I hail from Winnipeg and area, spending years in the music scene there with bands such as Uzi Suzi and the Chocolate Bunnies from Hell. I've called Brandon home for the last two and a half years.

Ryan Felstead (bass, keyboards, and vocals): I grew up in Thunder Bay and Kenora and came to Brandon to study music, among other things.

BSW: How did the three of you all come together, and was there an instant chemistry the first time you all played together?

LM: Ryan and I knew each other from the music scene in Brandon . We were in different bands, but some people were waiting for us to get together – they seemed to think it was inevitable. The second we started writing together, we knew it was a perfect match. We loaded up the truck with instruments and an 8-track recorder and went to a lake in Northwestern Ontario and wrote much of our first CD, which was released in 2002. That same level of chemistry was also very apparent when Darrin joined in 2004.

DC: The band was already in existence when I moved to Brandon . Being ready to get into the local music scene, a friend took me to an "18 rabbit" show and introduced me to Ryan. The band blew me away and I jokingly asked if he was looking for a drummer. He said "no" but offered to hook me up with other local musicians. Soon after, their drummer announced that he was moving overseas. Ryan called me down for an audition and the rest is history. We had instant chemistry and groove.

RF: The chemistry is very positive and genuine; we are friends first and bandmates second.

BSW: What influenced you to name your band after a Mayan King?

RF: As an Archaeology major in University, I was quite taken by the history of the civilizations of Meso-America, specifically the Maya. "18 rabbit" was the translated name given to the 13th ruler of the ancient city of Copan in Honduras .

BSW: With a second CD now out (Our Place in The Shadows), what do you hope this brings for the band?

LM: Just being able to create something like this with these individuals has been a very rewarding experience already. If there are people out there that enjoy the music that we make, that's an added bonus. I hope this CD brings us the means and motivation to continually improve on what we're doing with many future releases.

DC: We will keep moving forward musically and creatively. Hopefully, this CD reaches a wide range of listeners. We are very proud of it!

RF: I think that we have a very focussed and original sound; this has taken a substantial amount of practice time to hone in on. I quite firmly believe that we are offering a musical medium that hasn't been explored or offered this way before.


BSW: With many shows already under your belt, do you plan on touring to promote your CD? If so, when and where?

LM: Obviously, we're somewhat isolated in Brandon and limited in what we can do there. I think we've saturated Brandon for the time being. We'd like to expend our energy outward.

DC: We have our sights set on breaking ground in other cities, including Winnipeg.

RF: As a band and as individual musicians we have done hundreds of shows over the years. It would be cool to go on a tour if the chance presented itself.

BSW: What type of market do you hope to reach with this?
LM: Our music isn't consciously geared toward a particular market. We record what makes us happy. I think it will appeal to people that like catchy, melodic music, but not necessarily the stuff that's always dominating the airwaves. I'm not saying that we've invented a new genre of music, but there are a number of musical styles that go into our sound.

DC: We hope to reach any market that respects us.
RF: I would be very excited to see this music first featured in a movie soundtrack. I'm thinking of a David Lynch or Guy Ritchie style film. I would like to see us grow and develop over the years and maintain a strong core following like a Skinny Puppy or KMFDM.

BSW: Did you ever feel your musical career would take you where it has? This is directed at everyone, you have all seemed to have quite an interesting journey already, is this what you'd dreamed of?
LM: This is certainly what I always wanted to do, but I can't say I expected to get as far as being able to hear your music over the radio on a daily basis. There's obviously so much more that can be accomplished, but I'm very content with the things that have happened so far.

DC: I remember singing Johnny Cash tunes on my mom's lap when I was four years old. At that point, I found my love of music. It has been a wild journey of ups and downs, but I'm lucky to still be playing. I couldn't be happier with this band - the dream continues and no one gets out alive!

RF: I personally don't really think about it much. I just wanted to do the best work with my bandmates and myself that I could. I want to maintain that courage and creativity to keep on moving forward and taking risks.

BSW: Do you have any gigs lined up for December? If so, where?

LM: Actually, we're just getting over the release party hangovers, but we're busy exploring options. We're definitely looking to perform in other centres - we will consider any opportunities that come along.

DC: We are busy with networking and promoting right now. Hopefully, there will be great things in store for the new year. Stay tuned.

RF: I have a real problem paying attention to those kinds of things (ADD).

BSW: Where can we find out more about 18 Rabbit? And where can we purchase a CD?

LM: Our CD is available in stores in Brandon at the moment and will be available online very soon. In the meantime, just contact us - anybody who wants one will receive it somehow.

DC: Join our growing circle of friends on Myspace to receive regular bulletins on the group.

RF: Check out our websites at www.myspace.com/18rabbit or www.18rabbitrocks.com for everything you need to know or e-mail us at eighteenrabbitrocks@hotmail.com

---
INTERVIEW WITH INCURA - By Crystal Mckay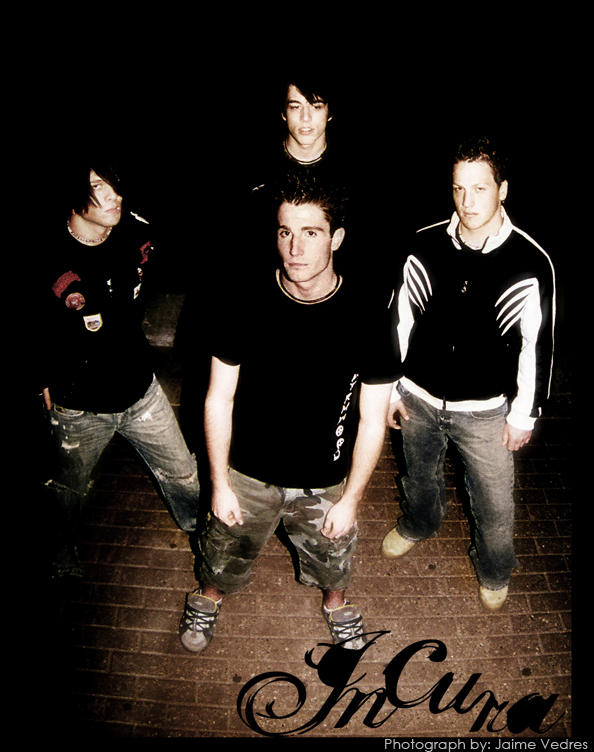 "The band formed late 2004 with the mind set to create an individual musical art form, open minds, and push the musical envelope. No "one" sound can describe the creature that is now Incura. They take original lyrics, percussion, riffs, melodies, and create songs . . . songs that create a musical journey like no other . . . a journey you won't be disappointed with." As quoted from their site.
BSW: Please introduce your band to us and where you are all from?
I: We are Incura. Originally from Lethbridge Alberta now currently residing in beautiful Vancouver British Columbia .
BSW: How did you come by the name Incura? Does it have a meaning of any sort, or was it just kind of an "out of the blue" type thing that just popped into someone's mind?
I: We think of the word "Incura" as more of a title for the art and music we create. We are Kyle, Adam, Jim, Jono and Gatlin when we are doing things outside of musical life style, but when we are all together writing, or performing we are "incura"..... The Name for what we're creating together.
BSW: How did you all come together and decide to form a band, and choose the type of music you play? Was it always the four of you?
I: We all were in different projects around the music community. I personally knew of Jono and Gatlin and I really liked what they were doing musically. After we got together and started writing we found Adam at a battle of the bands playing drums and asked him if he was interested. It's been us four for about a year. Then recently a musician I've worked with before (Jim Mclaren) approached me and asked if he could maybe do some
work with our stuff. As soon as we all heard it we were stoked. Jim joined and now Incura has five members. We still don't really know what type of music we play. We all get together and just write. Whatever comes out whether it be soft, heavy, angry, happy or whatever... We just jam with it and let the feeling or emotion in the song kind of write it self. So I don't think we've ever decided what kind of music we were going to play. It could change at any time.
BSW: What brought you into this wonderful world of music?
I: A willingness to do anything that involves pushing ourselves to be something more. We want to push the artistic envelop and use everything that effects the way we are to create something positive not just for our-selves, but for everyone around us.
BSW: With your shows you do, does the turn out reach your expectations? Do you wish more people knew about you, or have you been pretty surprised with the response you have been getting already from your fans?
I: We love our live show just from the fact that it's probably the most fun time you get to have being in a band. It doesn't really bother us at all if 100 or 1000 people show up. We'll give 110% either way, but of course we would like to have tons and tons of people at the shows. It gives us a chance to be able to show everyone a different side of the band. If you want to hear our music, by the CD, but seeing "Incura" live can evoke so many
more feelings then you can ever achieve by buying a CD. For this reason, Yes... We would always like to invite more people to attend the shows.
BSW: With a cd in the works, what do you hope to achieve from it?
I: Though the band has been together for over a year and played countless numbers of shows, this CD really takes us to the next level. This CD will act as the starting point to more albums and more music to come. We want our music to be heard by as many people as possible, to give everyone a chance to test our original music and show people what we're all about. In doing this we hope to build a bigger stronger fan base and take this monster called "Incura" to the next level. The cd will also have a DVD coming with it. We're hoping to bring a more personal aspect of the band to the fans. When first listening to a band it's hard sometimes to really get to know them or know anything about them. We think by providing the CD/ DVD combo, it will give our fans that may
not get to meet us, a chance to better understand us.
BSW: From the three songs available on the www.myspace.com/incura website, you say one can enjoy a "musical journey". What type of journey can one embark on from your songs?
I: Every musical journey is different. A song isn't usually written around just one type of situation. It's usually a combination of feelings or thoughts that will defiantly make each individual feel differently about what they a listing to. Depending on the mood I'm in I feel differently every time I sing the song. The songs are not generic garbage talking about shit that people don't care about and I think when people listen to it, they will hear and feel that in every song.
BSW: Continued from the previous question, do you feel that the internet has helped getting the word out about your band? And what kind of feedback have you had?
I: The internet is the fastest growing thing in new music. From internet radio stations to internet mags. There are now so many options available to an artist for promotion and networking. The feedback we've gotten has been all really positive. People from all over the world get to hear our music everyday at the click of a button. Even this interview was all possible via internet from big label contact to Indie label contact. I would encourage any band wanting to get music out there to use the internet.
BSW: What else besides fame and riches do you hope the band brings for you? What else do you hope to get out of it?
I: I don't expect anything from it. I already get out of it a lot of the things I need. Writing music with my best friends, seeing different parts of the world I wouldn't have gotten to see before unless I had done this. Everyday if I'm not happy about how things are going to get to express myself doing something I love. While expressing myself I get to help others express themselves. Being a musician is by far the best job in the world... fame and fortune?... I think I'm pretty fortunate already.
BSW: Lets mix this up a bit here, if you could be one other person in the band for a day who would you be and why? Or if you just can't decide or want to answer both, what cartoon character would you choose to be and why?
I: Cartoon Character?....Tuxedo Mask for sure.... he gets to hang out with all those hot Sailor Moon chicks.
BSW: Let's get to know you a bit and what you're all about, who would you say is the most likely to run down the street bare bottom? And who would be the most likely candidate to just go and do anything no matter how embarrassing?
I: Gatlin. Hands down Gat would run down the street naked.... how do I know this? Cuz we have to fight him to NOT do it almost every weekend. I (Kyle) would probably be the one to just go up and do or say anything without worrying about getting embarrassed. I've worked in professional theater for the last 4 years and I've already done A LOT of things that I maybe shouldn't have. I don't think I have anything else to lose.
BSW: Where can your fans catch your next show? And where can they buy merch?
I: Check out www.incrua.net or www.myspace.com/incura All show updates and merch can be seen and picked up here.
---
INTERVIEW WITH CURTIS COWAN - By Cindy Massey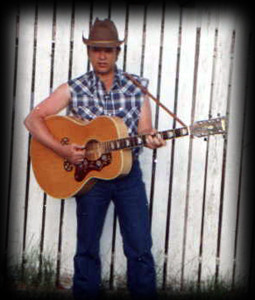 BSW: After reviewing your website I was wondering about the "package"? What kind of "package"are you talking about (giggle) and describe really what you mean by that.
CC: The package is just another name for my press kit.
BSW: So if we play your recordings backwards, can we expect to get our house, car, and beer back or a satanic message?
CC: No, but John Lennon appears- ha ha.
BSW: I've heard of Vancouver as being one of the most competitive music cities, how do you find the competition is for country music at the present time?
CC: Vancouver is not really a "country" city. Country is bigger in the outskirts of Vancouver like Langley and Aldergrove.
BSW: You have recorded one album in Nashville , TN. Tell us a bit about your recording experience there. Any cool adventures to share with us?
CC: Well my producer introduced me to Jerry Reed and Tanya Tucker, which was really cool. He also got one song for my album, which was originally written for Elvis. But alas Elvis died before he could record it. The Song is called "Snowing me Under" Also, it's a weird family story, but 8 months ago I found out that my 1st cousin is Terri Clark. More info on this is in my newsletters on my news page of my site. It's kinda turned my world upside down in a good way. Life is full of surprises.
BSW: You have radio play in places such as Holland , Belgium and the Netherlands . How did that come to be?
CC: I do a lot of networking with radio stations. You can also add The Netherlands, France , Italy , Japan and Australia to that list.
BSW: Heading to Winnipeg anytime soon?
CC: You never know - I've been there before - Portage and Main - brrr.
BSW: How did you hear about our ezine?
CC: I believe it was on Myspace.
BSW: Do you have a visual show along with your performance? (ie. Fog, lights)
CC: Oh, yeah, Fog and lights and I move around a lot depending on the song.
BSW: How is the music scene in Vancouver nowadays?
CC: The music scene here seems kind of dormant. Not a lot in the way of live entertainment, which is really too bad. I'm hoping that will change.
BSW: Describe your writing processes and please include you're unique ways of starting a song?
CC: I'm not much of a writer; I rely mostly on real songwriters. Once in a while I luck out and come up with a song. I'd need a co writer to tweak the songs I've written to make them better.
BSW: Where can one purchase your cd? And will you be recording another CD anytime in the near future? If so, would you be going back to Nashville to do this?
CC: You can get the album on my site. As for the next CD, I sure hope so, I have close to 200 demoed songs from various songwriters. In Nashville again, would be great. Time will tell.
BSW: What do you like to do for fun?
CC: Well, I like outdoor stuff, boating, waterskiing and camping. I also like Rodeos and Classic car shows. I personally have a 1978 V8 350 Camaro. So I like that kind of thing.
BSW: Is there any other message or words that you would like to give our readers about your project? And where can we find out more about you? (websites etc.)
CC: I guess all the info and more is really on my site. http://users.accesscomm.ca/ccowan/Curtisrockerspage.html
BSW: Thank you for the interview, I look forward to seeing a show of yours some day if you're ever up this way.
CC: Your welcome and I'll keep you posted
---
INTERVIEW WITH SPOOKHAUS- By Ryno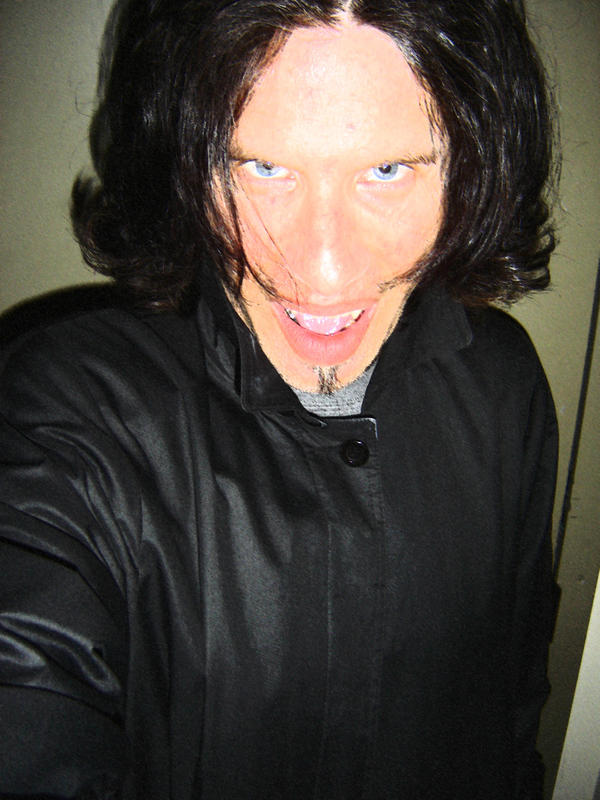 Spookhaus' songs and attitude come to you directly from a cold and dead, but spiritually vibrant casket somewhere out there. Orchestrated, ethereal and creepy-- or heavy, in your face and abrasive-- their songs manage to evade what many horror genre bands fail to do--conjure a genuine sense of the macabre, while an understated sense of humor prevents the songs from being both unhumorous or too tongue and cheek and goofy. It's one vision, mostly performed and written courtesy of the mind of Bruce Campbell, (and not the actor, it must be pointed out), and what a
twistedly genius world it is, indeed....the soundtrack to the march on down to hell.
BSW: You seem to have a really genuinely original (and spooky) sound happening. I can't compare it to anything else that I've heard, it's much more ethereal than a lot of the horror bands of the same genre.
Cruce Campbell: Thanks Ryan that is what I hope to achieve with
SPOOKHAUS; originality and a genuine focus in all that sounds dark. The reason the sound is uncomparable is that I tend to experiment with many different influences and genres, weaving them into the SPOOKHAUS web,..and the ethereal thing is present in many of the pieces...ethereal to me is all about atmosphere and atmosphere can create vivid pictures and mood, and that is important in achieving a sense of beautiful, spooky darkness when one is exposed to the sound. However not all my pieces are that...I encompass a much larger dynamic musical spectrum.
BSW: There's female vocals on a lot of your tracks. Do you think that it's more effective to use female vocals to achieve a more haunting effect?
CC: I've always loved what Elfman, Morricone, and the like--even Pink Floyd--have done using the female vocal; creating a wordless emotional, and sexy 'instrument' that really cuts through a mix. I use several female singers in my project: The Witches of Spookhaus features Tania Gosdnach, Dorothy Godlinski and Suzanne Rushton, so far, always looking for new talent. These ladies supply ethereal vocals as well as lead vocals and lyrics...Tania's "Cemetery Playground" is a haunting
beautiful piece with her singing in a child's voice, and then she'll
turn around and knock you on your ass with a song like Not Yours, with some real nasty lyrics and aggressive vox. Dorothy as well, can belt out some scary German Vocals on "Countess Noir" and then sing a wailing opera thing on "Das Wolfen", check em out, (the girls are) not to hard on my old bloodshot eyes either!
BSW: Halloween is just a day to everyone else, but is it like
Halloween for you, 365 days a year?
CC: Yeah, the whole concept of SPOOKHAUS was conceived on Halloween, the website SPOOKHAUS.COM was launched on Halloween, the new and improved site was launched a few weeks ago... on Halloween, I don't walk around in a costume perse, but I'm definitely in Halloween mode!
BSW: Who--or what--is Spookhaus? I read your bio, but I'm still a bit unclear on who's making this stuff, and where you're based out of. Is it just one guy doing the music, with some guest musicians? Or would knowing that stuff ruin the mystery of Spookhaus?
CC: I am SPOOKHAUS, Artist of Darkness, hahahaha!...Yeah, just me, I write all the material and invite guests and of course, The Witches of Spookhaus, to add their magic. I don't plan on creating a band unless I had to tour...it's less complicated in the creative process to do it myself; I have a vision and am capable of playing several instruments and have knowledge in sound engineering and running several software programs and my experience in bands have never been successful, (there's) so many variables that destroy creative focus. This is why the SPOOKHAUS sound is so unique, coming from one unified visionary, not several.
BSW: I hear 'ya on the band thing, I've had a lot of bad experiences with some really bad ideas being presented from other members, so that's great that you do it mostly yourself. Now, about the organ....what is it about the organ that is so creepy as an instrument? It can sound so evil!
CC: Love that organ..(it's) something I utilize 'cause of the SPOOKfactor...nothing like those big church pipe organs, now that's gothic.... I'd go to church on Sunday to listen to this massive organ pumping out this incredibly ominous sound... in a church!!!
BSW: How many cds have you released? You have a lot of MP3's up, so where can people purchase your product?
CC: Just uploaded my latest creation called "Vampyre", a groovin', moody piece with Tania on vox and some cool samples of violin and cello, making that a total of 63 free mp3 downloads at SPOOKHAUS.COM.I am currently seeking a recording distribution deal so I can record a full on full length album... the website is my promotional tool, my demo, and the songs and soundscapes are written and recorded from my home on my computer then uploaded on my website. I've been getting a lot of requests for a CD and tell em to go to my site, Theres's about 4 full length CDs to download and then head to the Gallery section and
download your favorite SPOOKHAUS graphic, a kinda do it yourself on line Spookhaus CD creator.
BSW: A lot of horror bands seem to think that just being dark n'
dreary is enough to scare the shit out of people. I think you've
tapped into something truly out there and whacked.....and I mean
that in the best possible way. So what is it that these other bands
have missed?
CC: Being in a band for one, as I say, can be very constricting in the creative process...I tend to look at Horror music and the like in a very wide scope, as well, I am more influenced by horror movie
soundtracks and their composers, and incorporate that into my sound. Bands today tend to emulate new trends and eliminate what might not be cool in the sound or have a limited scope or influences; I like to take a little of every thing,...from metal to acoustic, from classical to jazz, from synth driven techno to pure
soundscapes...cause I can.. HA HA HA!!
BSW: Alice Cooper--the king of shock rock or not?
CC: Sure, why not, he's a definite influence, always loved "Welcome To My Nightmare", cant say much for "Flush the Fashion" and beyond, but he opened some doors to the Horror rock genre. But if you wanna talk about the pioneers of the genre, I'd have to say Screamin' Jay Hawkins and the first Goth act Jim Morrison and The Doors, with that organ, Morrison's spooky baritone vocal, bizarre subject matter and onstage
antics. I think this is where it all started and paved the way
for a lot of dark bands. I'll say Pink Floyd's early stuff, even with
(original singer Syd) Barrett, was very dark and atmospheric, not Horror rock but Horror soundtrack influenced at times....very dark.
BSW: I agree, Syd Barrett era Floyd is pretty spooky, like "Lucifer Sam". Have you ever thought of composing music--or scores--for films?
CC: Indeed, I'm waiting for the right film. I look at a lot of my pieces as little Horror movie aural sculptures..close your eyes, listen to them, and create your own horror movie.
BSW:. Even though they're dark, your songs are very well
orchestrated, with a good sense of tension and vaudevillian
crescendo. Do you think that the current scene is lacking in music
that's both thematic and orchestral?
CC: Not really, I think there is a lot of artists out there doing a lot
of different things that have not been fully recognized, a lot of
composers creating with full orchestras. I am influenced by them
but come from a rock and metal back ground, so my sound is still
somewhat rock based, and somewhat simplistic,...but (with) dynamics and tension, crescendos are all very important in the sound, and are key in creating the mood.
BSW: Last question-- for those that think that you're just camped up schtick, what would you say to them?
CC: On the surface that may appear to be true but I am a spectre that continually shape shifts... I have pieces that are my B horror
movies; campy, creepy, with lots of dark humor. I got my A horror
movies; songs that would fit with or are tributes to the classic
films and every thing in between, but camp and schtick are a good
thing, some of my favorite Horror movies and Horror rock acts are
just that!!
BSW: Check out www.spookhaus.com for the massive list of downloads and other cool stuff!
---
Interview with AVS

By Crystal McKay


BSW: Introduce yourself?


AVS: We are AVS, because it is a lot cooler to say, I'm Colin I play guitar and do lead vocals, Rob plays drums, Scott plays guitar and Andrew plays bass.


BSW: What brought the band together, and what made you choose what you do, and what made you decide what type of music you were going to play?


Colin: It started out with Scott and I and a bunch of friends and older brothers played in other bands and we thought cool why don't we start out own band


Rob: Influenced by friends older brothers, so we started writing some lyrics, rips and songs we both put it together and it came together from there


Colin: Started trying out with other people in the band and it took awhile but now we have Rob and Andrew and were happy.


Rob: As for the kind of music, we don't really think about it, whatever we think sounds good, we don't really think about it, we just kind of write it, whatever the final product is that's what it is, it just kind of writes itself.


BSW: Besides rich and fame what do you hope being a band brings for you?


All: Women...said jokingly


Colin: Having a good time


Scott: Meeting people and playing music for people.


Rob: We met so may cool people already and this is only our first tour, nine shows only and we met a countless number of cool people.


Scott: Countless number of great people and that is something I'd like to keep getting as being in a band


BSW: Do you feel enough is being done to help local bands get there name out there to everyone?


Scott: From our experience's last night no, we played a show in a place called Lansing berg and we played with another band, and they cut off a local band at the end of the show. In terms of Thunder Bay though lots of support from friends, other wise we wouldn't be out here if we didn't have that support from them


Colin: We heard a lot of bad things about out East, but from out West we have met a lot of cool people and have been getting a lot of support from everybody.


BSW: Do you feel comfortable that if you were to become famous you wouldn't become big headed and form a big ego, and if anyone in the band was to become big headed and form a big ego what would you do with that person?


Colin: I couldn't see any of us becoming that big headed out it, and if anyone was to I would sit them down and talk to them.


Andrew: We like to hang out with people to much to throw out that opportunity to have fun.


Colin: It's nice getting the chance to talk to people who like your music, and getting to know the kind of people you attract.


Andrew: When you're playing your hanging out with other people it's nice to talk to them to see what they say.


Colin: I like that you can talk to people before you go on stage then when you go on stage you can recognize all the people you have been talking to and point them out, so you are completely playing to strangers.


BSW: Anything else you want people to know?


Colin: This has been great; this is our first interview, so that's cool. We are going to introduce you to Jean-Paul who booked our tour for us with the aid of Colin.


BSW: Any interesting stories from the tour so far?


Andrew: Colin's guitar


Colin: One time I was doing a guitar whip in some camp ground, and I never tried it in my life and they everyone was like oh come on it will look cool what is the worse that could happen.


Andrew: Guitar flip and then flipping the guitar around, flipping it around your neck and then it slides around and it comes back and you start playing again.


Colin: I throw it and the second I threw it the strap just snapped in half, and I just put new strap locks on it, and it just snapped in half, and where did my guitar go, and everyone just stood there with their mouths and eyes open.


Andrew: Basically he threw the guitar like 10 feet in the air; it landed on top of our trailer didn't break it.


BSW: Well thanks so much for the interview!


---
Interview with Pornocracy
By Crystal McKay
We introduce to you one of our own right out of Winnipeg, Manitoba, Pornocracy. Formed back in May of 1999, Pornocracy is your ulitmate thrash metal band, brining you a sound you shall forever live on to enjoy. With line up changes in the last seven years, they still manage to keep the fans satisfied. Even after a two year split up Pornocracy still manages to keep there same high energy, chemistry , and awsome sound that we all enjoy so much.


BSW: With two albums already under your belt, is there any plans for another cd in the works anytime soon?


A: We are currently writing our next album called Terms For Destruction and have it about half written. It's alot more aggresive and heavy than 6 Days was. For the most part we are trying a very technical approach as far as writing style goes, and we are being very picky on what to keep in a song and what to toss out.We are hoping for a January or February release assuming all goes well.


BSW: With the DVD "fast and hard", what do you hope this bring for your band? What other success do you hope do achieve from the release of a DVD?


A : the DVD is another way for us to reach people who might not have seen Pornocracy live. Reallistically it's success will be judged at shows. All we want is people to see who we are and what we do and hope that they can see how much fun we had as well as the people who saw us on those nights had.


BSW: Many changes have been made with the band, do you feel other line up changes may happen, or do you feel that the mix you have now is satisfying?


A: ( laughs ) We have gone through a few haven't we? the current lineup is probably the best we have ever had to date. I don't think anybody really likes to have to go and find another musician, it's rough on everybody and it causes alot of negative reactions. I'm confident in my bandmates and their abilities. Kent and Trapper are 2 of the coolest bandmates one could ever ask for, and as far as I'm concerned it's etched in stone. This is THE lineup. Don't take me wrong, me and Trap have had the pleasure of playing with some good musicians over the years and we can't forget the guys who helped build Pornocracy, but the lineup we have now has the best chemistry and it's always fun when we rehearse and write.


BSW: What do you hope to really get out of the band? (besides rich and fame)


A: To keep this one as close to the point as I possibly can, all we really want is to have fun, meet cool people and bands at our shows and be able to turn around at the end of the day and say that was a blast. The satisfaction of the audience reactions is more than enough and it's better than I ever hoped for when we started this band.


BSW: Pornocracy is one local band one should all get to know, what will you do to get your name out to everyone out there?


A: We will do what ever it takes plain and simple.It's full speed ahead and it doesn't matter how much it costs us or how much cash we lose, what matters are the people who support us, and cheer us on. We guarantee we will always give them what THEY want! In the end it never matters how much we as a band do aside from music and stage, it matters what people think about you that helps the machine keep on going, and no amount of advertising can replace the value of word of mouth. It's all about impressing them when all is said and done.


BSW: If you could wrap up the band in one word, what word would you use to describe the band and why?


A: Leftovers ( laughs ) just kidding, I would have to say Interesting. and I say that because of our different styles and influences that always show up when we play. They vary so much most people wouldn't think it would work... well we showed them!


BSW: Pornocracy, is there any meaning behind the name, and if so what is it?


A: ( laughs ) Pornocracy means a government ran by whores. We never named it that because of hatred towards a government or because we think that's the way it should be, we actually just liked the word, and hell I'm willing to bet that when people see it the curiosity almost immediately sets in and gets the better of them.


BSW: What does Pornocracy bring to the table that would make us believe that "Pornocracy,is one ass kicking band"? What do you offer that would interest us in the band, music wise and show wise?


A: Our music has alot more traditional roots which is something you don't find easilly anymore. There are always solo's which is a lost art form We have an 8 foot Grim Reaper that shows up at our shows as well as our newest adition " Porknocracy " who is a police pig. The thing is there is always something to look at during our shows and we try to make it as fun as possible for the people in the audience as well as very personal. I usually get off the stage during our set and band my head with the people on the floor, Trap always runs up to the people in the front and makes sure he plays in front of them, he also yells our lyrics out to them as well. Kent is Kent, he does whatever, whenever and it's always entertaining as hell to see both as a spectator and us as well. As far as ass kicking goes, well, show up and check it out... you won't be dissapointed.


BSW: Do you see yourselves heading off on a tour of any sort soon? If so, When and where?


A: As far as touring goes we want to get out and do one, but it won't be until next summer I don't think. I mean, every band wants to cross Canada and even hit a few U.S. stops as well, and I'd be full of shit if I said we didn't want to do that too. We want to hit alot of the major cities Canada wide but we also want to play the smaller towns as well. There are alot of people out there in the smaller towns who love seeing bands roll through, they just don't get that oppertunity much.


BSW: Does Pornocracy have any plans for upcoming shows in the future?


A: As for right now we are getting our new bass player up to speed and probably won't be playing for a while in the city here. We are hoping on a show at the end of December but who knows, we might have a few sooner!

---
Interview with Twin Wrecks Memory

By Cindy Massey


BSW: So where in the great US of A are each of you from?


TWM: Marcellus: born in Pittsburgh, moved to Chicago at a young age.

Rob, Dan, Ryan: Chicago - born and raised, specifically SOUTH SIDE!


BSW: Do you have any good road trip stories to share, like about those booze festivities you speak of?


TWM: Hmm...well, we just got back from a 4 day 'bender' in New York city....stories could take up the entire interview! One was Dan drinking a warm 16 once Budweiser at 12noon in his black socks and boxer shorts in the hotel room. (Now mind you, 12noon doesn't sound early but for most people that is about 6am in rock and roll band time! We went to sleep at 6AM) Another thing that I remember laughing (and then whining about later) is asking the guys why my arm felt like someone ripped it out of the 'socket' Saturday morning...and why my back hurt....we tend to get really drunk and wind up wanting to fight each other....those are always hilarious scenes. Us trying to punch each other or wrestle (while the other person turns his head and isn't expecting it) in the middle of restaurants, bars, or on the subway. People give us the funniest looks.....all while we are laughing hysterically cuz we just 'clocked' our buddy.....really, it's all in good fun. Somehow we wind up forgetting it all in the morning when we awaken, so we are able to stay together as a band, luckily!


Ryan: We've been to NYC a couple times now. The first time we tagged cop cars with stickers. The next, we took a band photo in front of a cop car at some party in the Brooklyn projects. We were drunk both times. We played this show at Double Door in Chicago last year, then partied all night recorded our record a few hours after that hung over and ready to rock. Marcellus (bass) was vomiting in the backyard, with a nice family looking on next door


BSW: Gangsters and strippers and we're all in this together, that is a great philosophy. How did you come up with it?


TWM: Strip clubs that serve liquor of course? - duh! No, honestly....life in Chicago gives us plenty of material to write about. It's not really a 'contrived philosophy' for us. We just walk outside our door and you see gang bangers/crack heads/and thieves right outside the door.....we just choose to write about that environment because we grew up around it all....so we just reflect what we know. It's interesting......kind of like watching a circus in your own front yard.....


Ryan: It's this ideal of being who we are, and representing where we come from.

This is the music and these are the lyrics that come naturally. It's a blue-collar mentality that can appeal to anyone I mean it's a bit harsher reality than the world of pop and emo. You just have to open your mind and take a step towards the shadow in the alley that is our ROCKnROLL.



BSW: What can you tell us about your musical influences?


TWM: Marcellus wants you to know that he don't like 80's hair rock/metal...or whatever you wanna call it!! The rest of us love it......we all pretty much listen to all different types of music....from indy rock to metal, to punk rock, to classical. The most influential bands (for developing our sound) would probably be Nirvana, Guns N Roses, and Sonic Youth.


Ryan: Absolutely varied. One thing though we respect any band that has the guts to get up on that stage and do their thing. We may call them a bunch a jagoffs later, but we still respect them


BSW: When can we see you playing Canada?


TWM: As soon as you show up at a show when we play Canada....ha...ha.....No, we are talking with some labels at the moment. As soon as we can fund a tour.....we will DEFINITELY play Canada!!


Ryan: As soon as possible I hope. There's some cool shit going down up there right now Montreal, Toronto, London It's a rockin place. I mean Eric's Trip came from there and we like hockey. We're usually not poppy enough for the festivals, hopefully we can plan something when the funding comes and gas isn't so fucking expensive. Hell, the way things are going in the US, we might just move there.


BSW: Describe your writing processes?


TWM: Well, we get really, really drunk.....Dan locks himself in our rehearsal space, passes out drunk, and then all of the sudden wakes up with 5 songs done in his head. Seriously, sometimes that does happen, but usually lately Dan and Ryan come up with riffs and the rest of the band fills in their own individual parts. Once the music is done, Dan usually writes the lyrics, or puts some lyrics he had laying around to the new music.


Ryan: It's a little fucked up and back and forth. Songs can take ten minutes, but we always go back to them and rework them. It's this artist's mentality of just knowing when you're done. You can feel it in your mind and in your bones. We really don't force anything. These badass riffs seem to pop out and flow naturally during rehearsal. I mean a couple of us probably have A.D.D., so we're pretty active, but pretty scattered, as well. We don't have to be on drugs to be creative, which is cool


BSW: What is the best thing about your shows, what do you really get off on?


TWM: GROUPIES and BOOZE....er, wait that is after the show.....umm....feeding off energy from each other and the crowd. BLASTING monitors that almost blow your ears out.....now that ROCKS!


Ryan: We've been told a lot lately that we sound better live, than on the record.

That's a huge compliment because our record kicks ass. We are really fucking good live. We don't put on suits, jump around, or make you dance. You will be banging your head, stopping your foot, and throwing your fist in the air.

It's that first initial moment before the first sound. Once those lights kick in everything's perfect.


BSW: Who's available and who's not? Enquiring minds want to know.


TWM: Is ANYONE ever not REALLY available in a ROCK band?? :p We are all single, of course! AND, we LOVE those cute Canadian girls!


Ryan: Every one of us is available! Especially in Canada. We do like the rock n' roll girls...the really cute and trashy ones.


BSW: What do you feel, is your band bringing to the world, what's your message?


TWM: Get 'Riot Ready'....cusp it's coming soon! And then get ready for the celebration when we finally overthrow Bush and have a bit of 'Alcohol & Rock N' Roll' waiting on ice.


Ryan: We are bringing rock to the world, so the world can bring everything else to us. We offer something honest and compelling. Nothing fake or bullshit about us what you see is what you get. It's like when you walk someplace instead of drive you notice all the interesting things that you wouldn't have

Otherwise.



BSW: Is there any other words that you would like to give our readers about your project?


TWM: We like to describe our music as one reviewer did....something like this:

"Straight ahead drugged-out, alcohol-fueled vitriol"....fits our mantra perfectly.


Ryan: Buy our record, love our record, and stay cool brah.

www.twinwrecksthememory.com

www.myspace.com/twinwrecksthememory


BSW: Thank you for the interview, I look forward to seeing you someday. Put more pictures up on your myspace for us, Thanks

---