Backstage Winnipeg "The Verdict"



CYPHILIS
If you like intense and memorable lyrics with snarling, growling vocals, Cyphilis is the band you need to listen to. Imagine Pantera meets Prong with a hint of Slipknot, Clutch and System of a Down and you get the latest release, "Manifest," by Cyphilis.
With bone crushing and brutal guitar riffs to driving and spine retching bass lines, you will be floored by the onslaught of intricate and pounding double bass drums and blast beats plenty enough to gnaw your arm off. If you loved the movie Saw, think of this as the perfect counterpart with tracks such as "Grinder Parts," and "Manifest."
As a follow up to "Buff Shined Scars" (2004), this 2005 disc has increased in production and seems like a major label release with a flawless recording. Nick D (vocals) growls and barks enough to leave you haunted for days as Germ (guitar), Deuce (bass), and Feist (drums) serve the perfect entrée of terror with four songs filled with hooks and catchy choruses.
While this CD is only an EP, you will find yourself raising your fists in salute of the flag of metal which waves proudly from this Wilkes-Barre , PA area act. This disc will leave you wanting more and the only complaint would be the lacklustre cover art. Check them online at http://www.cyphilis.com
Best Tracks
Manifest
Grinder Parts
Trouble in the Eyes of our Maker
Hell's Half Acre
5 Gavels out of 5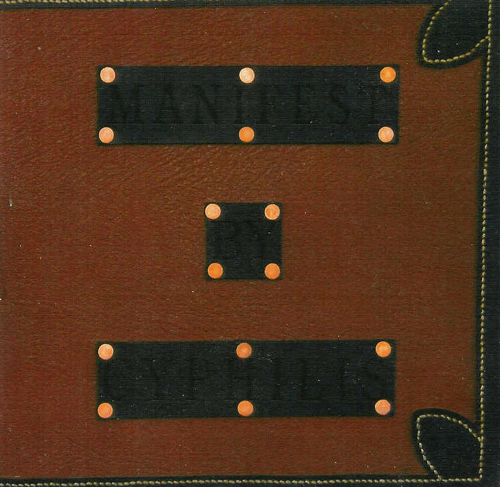 Cyphilis, "Manifest By Cyphilis"