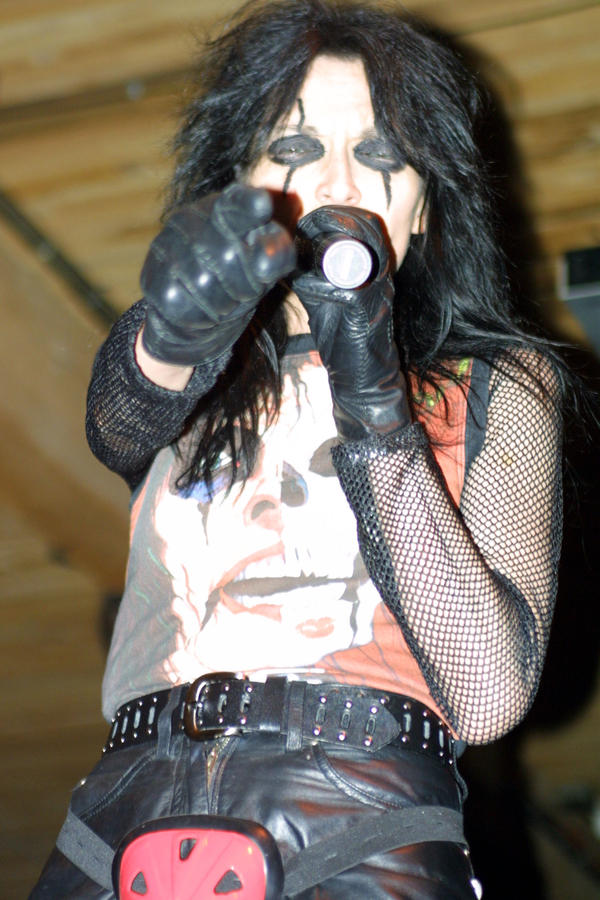 MALICE COOPER
Have You Got The Time To Find Out

Who I Really Am

The members of Malice Cooper all live in the Winnipeg area, and are accomplished seasoned musicians that have played in almost every capacity during their careers. Their love of the Alice Cooper band have driven them to truly work hard to give a representation worthy of one of the greatest rock stars of all time.

A Malice Cooper show is an incredible reproduction of a concert performance by the icon Alice Cooper. Capturing all the power and excitement of the legendary artist. Malice Cooper is not a "Cover Band" but a complete tribute show uncut with authentic costumes, full makeup, instruments, pyrotechnics, stage moves, and all the props you would see at an Alice Cooper concert, including swords, whips, coffins, body parts, confetti balloons, electric chair, gallows, and Betty the Billion Dollar Baby just to name a few. Included in the production are stage performers who play integral roles, all which increase the visual spectacle now known as "The Malice Cooper Show".

Fronted by female lead singer Malice, the five piece band plays hard, gritty, unabashed theatrical rock and roll that will send you on a musical roller coaster ride. They can play in any situation, and their repertoire includes over two hours of Alice's best material from classic Cooper to his newest release in 2003. The set list will be sure to leave anybody either being a casual listener or a hardcore fanatic satisfied.

The phenomenon of "Tribute Bands" has seen a major uplift in recent years. Since the rampant revival of the rock music of the 70's and the disco and dance of the 80's, the demand for music from past eras is ever increasing. A Malice Cooper performance will never be a "sound-mix affair", but instead the aim is to deliver the complete sensation of a real Alice Cooper concert, brought to you by five absolute fans and Cooper devotees.

Dave Green of the Osbourne Village Inn says " They were a great band, not only was the music there but they have a spectacular show that goes along with it. A good draw, would be a great benefit to any venue".